 "Treasure House of Scenic Beauty: Wakanoura" was approved as Japan Heritage by the Agency for Cultural Affairs in April 2017.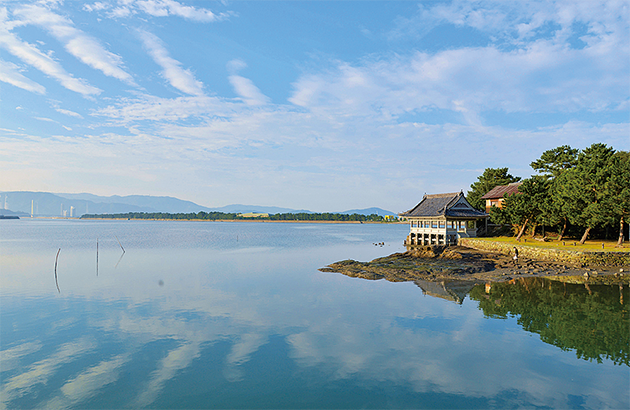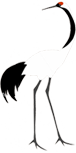 Poet : Yamabe no Akahito
Off the beach at Waka
With the rising tide
The sandbanks vanish and
Plunging to the reedbeds
The cranes fly over, calling.
(Man'yoshu Book 6 No. 919)
A poem penned by the Man'yo poet Yamabe no Akahito, who served the emperor during his royal visit, remains widely known today for the memorable manner in which it praises the area's scenic beauty.
Story
Scenic beauty that fostered the development of art and culture
Wakanoura offers enchantingly rich seasonal beauty that changes from moment to moment, with tidal flats appearing and disappearing in sequence with the daily inflow and outflow of the ocean. The area's landscapes, whose history fostered the development of its art and culture and which were praised in Man'yo poetry, continue to enchant people to this day.
Theme
Treasure House of Scenic Beauty Wakanoura
Famous for their beautiful scenery since the Man'yo era, the landscapes of Wakanoura have been praised in poetry and earned the area status as a sacred site for waka poetry. The appearance of the place, which changes from moment to moment as the tide ebbs and flows, is beautiful enough to make you forget the very passage of time itself.